PRESS
We pride ourselves on the diversity of content and perspectives in our portfolio of work. Whether it's a broadcast commercial, television series, network promo or feature film, we deliver consistent, high quality storytelling at scale.
Brentwood Lifestyle
Hometown Specialists In Branded, Promo, Original Storytelling: RIVERSIDE ENTERTAINMENT TEAM PUTS COLLABORATION AT CORE OF EVERYTHING THEY DO Article by Julie Brown Patton Photography by Christy Hunter
Read original article HERE.
Nashville's diverse geography, moderate climate, transportation infrastructure, modern amenities, and skilled mass communications crews make it an attractive destination for film companies, but some would declare it's the concentrated work of...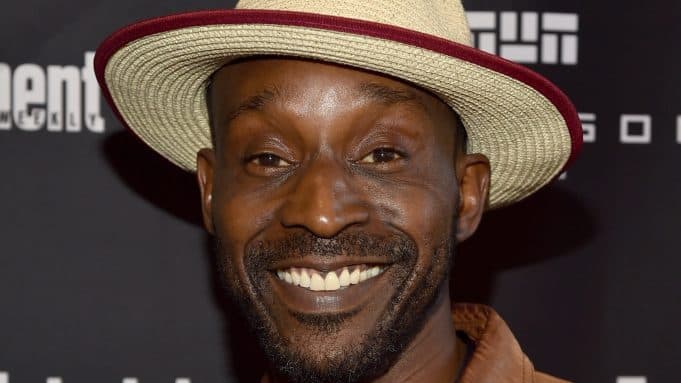 Rob Morgan To Produce & Star In Allyn Brothers' Appalachian Crime Pic 'Dixie Crystal' For Riverside Entertainment
Exclusive: Rob Morgan (Smile) will produce and star in the crime film Dixie Crystal, based on the real-life FBI Operation of the same name, from brother filmmakers Conor and Jake Allyn (No Man's Land).
The film from Riverside Entertainment and Stride Management centers on FBI special agent Jim Anderson (Morgan), who faces the overwhelming job of ridding methamphetamine from Harlan, Kentucky...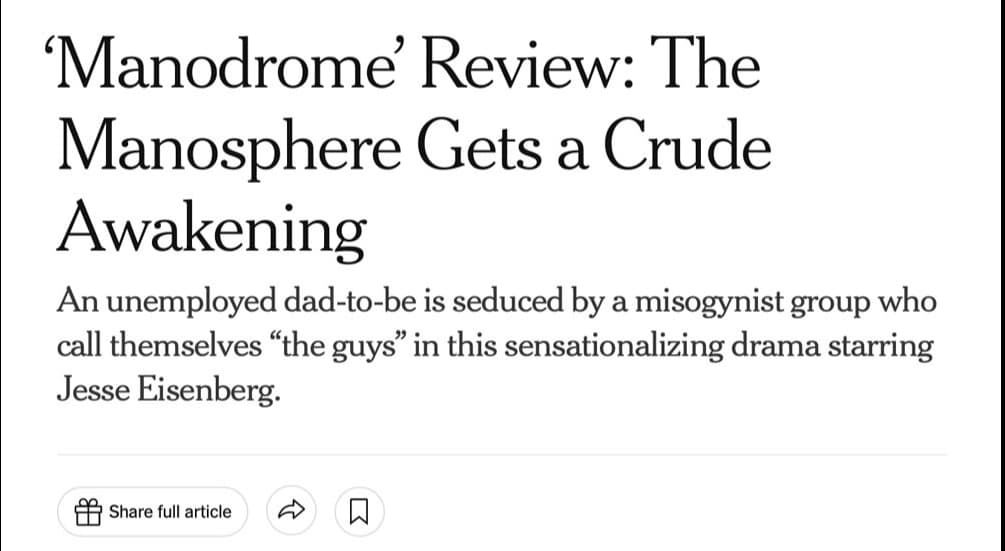 'Manodrome' Review: The Manosphere Gets a Crude Awakening
By Beatrice Loayza Nov. 9, 2023, 7:00 a.m. The New Yourk Times
The word "Manodrome," the title of a new film starring Jesse Eisenberg, is a riff on the "manosphere" — a catchall term for misogynist online communities including so-called incels and men's rights activists. If your first instinct, like mine, is to snicker, know that this self-important drama is devoid of humor.
Directed...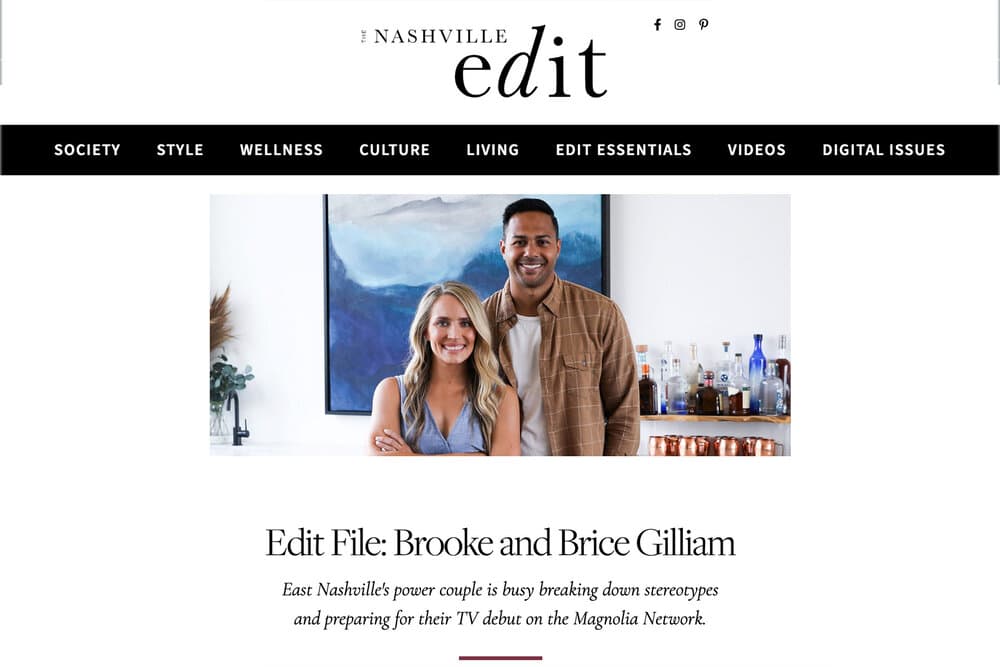 Nashville's power couple is busy breaking down stereotypes and preparing for their TV debut on the Magnolia Network.
This revealing column gives EDIT readers a personal look into some of Nashville's most interesting inhabitants with snappy questions and some equally snappy answers. Our typical profiles dive deep into the lives of those featured, but the EDIT Files aims to shed light on the little glimmers of everyday life.
Meet Brooke and Brice
This husband and wife power couple have...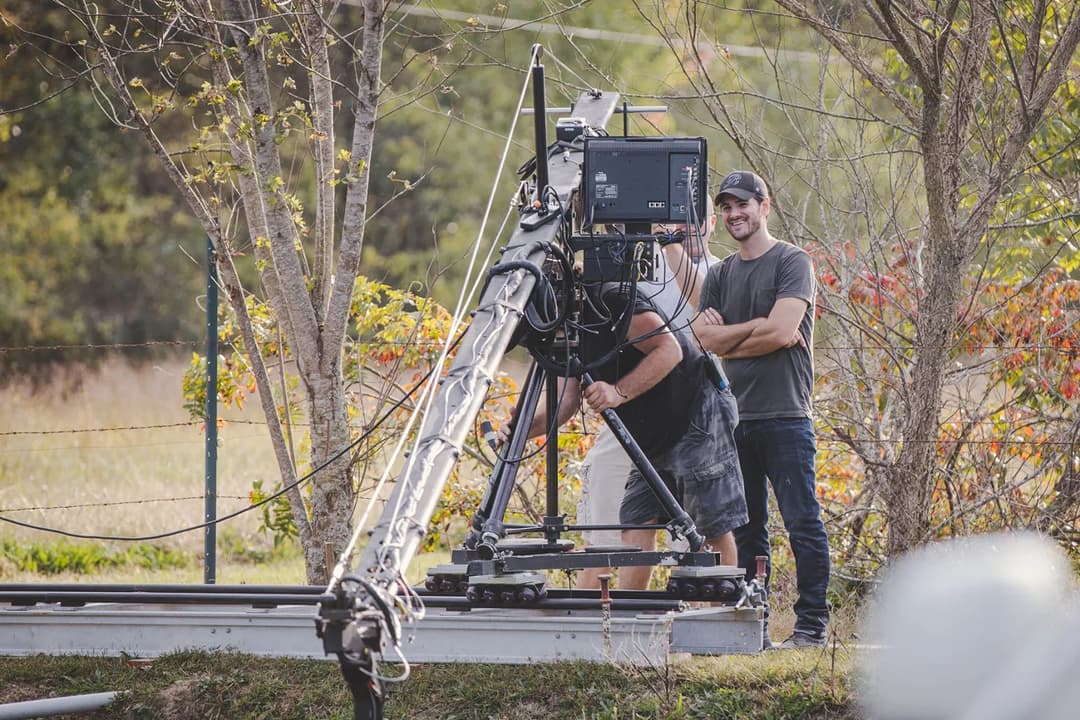 How a Nashville Production Company Plans to Return to Filming
As Tennessee begins to slowly restart its economy following a monthlong shutdown to combat the coronavirus pandemic, the state's film and TV production companies are weighing the risks of rolling cameras too soon. Riverside Entertainment, a Nashville and L.A. company that creates video content for clients including ABC, Disney, Spotify (and Rolling Stone), along with music videos and big-screen documentaries like 2019's Bluebird, are figuring out what a film...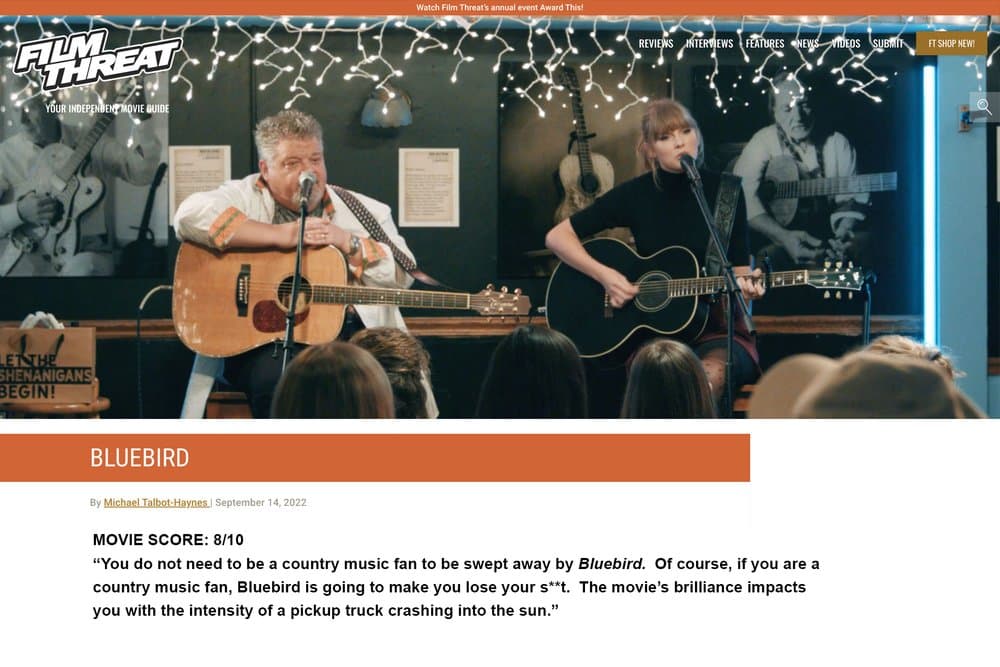 The songs that follow are not as well known, but informative subtitles let us know which huge star sang it versus who wrote it and are now seeing sing it.
If you are lucky, you will get to see both, as was the case with Garth Brooks and the writer of The Dance, Tony Arata. Loschiavo's helpful subtitles inform the viewer that nearly everyone who speaks about going to the Bluebird onscreen is either a Grammy-nominated or a Grammy-winning songwriter. The documentary recreates the feeling one songwriter, Pam Tillis, attributes to the club as making you feel...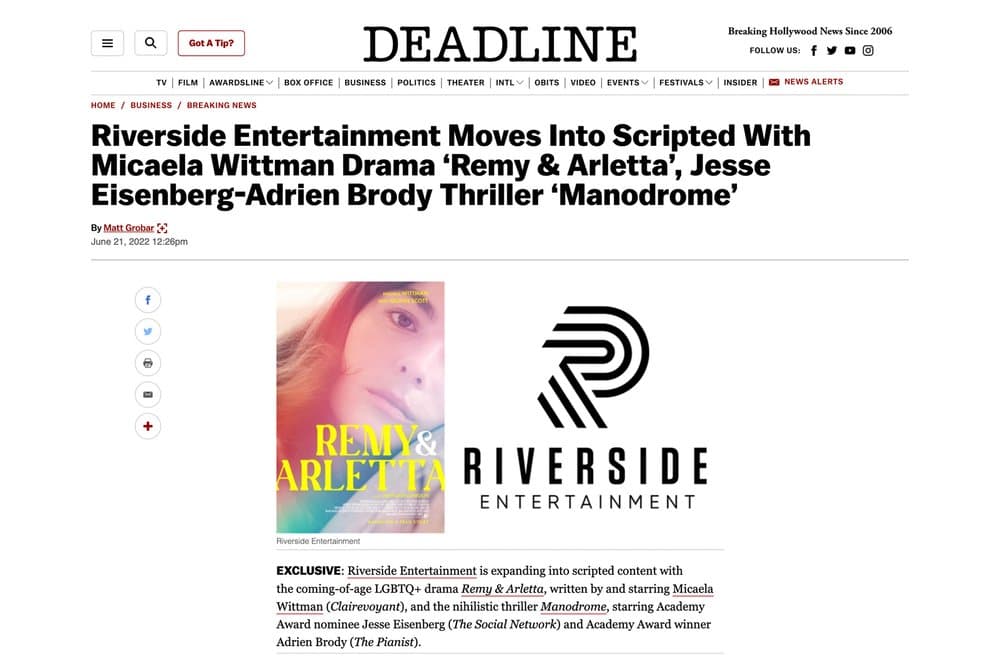 Riverside Entertainment Moves Into Scripted With Micaela Wittman Drama 'Remy & Arletta', Jesse Eisenberg-Adrien Brody Thriller 'Manodrome'
Riverside Entertainment is expanding into scripted content with the coming-of-age LGBTQ+ drama Remy & Arletta, written by and starring Micaela Wittman (Clairevoyant), and the nihilistic thriller Manodrome, starring Academy Award nominee Jesse Eisenberg (The Social Network) and Academy Award winner Adrien Brody (The Pianist).
The Los Angeles and Nashville-based production company, known for its unscripted success...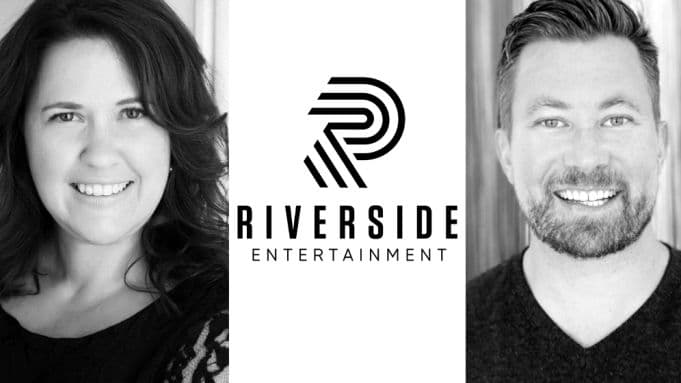 Riverside Entertainment Hires; Beau Bridges, Eliza Coupe, Michael Madsen, Edward Furlong Castings; 'I Am DB Cooper', 'Jurassic Punk' Acquisitions; More – Film Briefs
Exclusive: The award-winning production company and creative studio Riverside Entertainment has appointed Cynthia Graner as Head of Production and Brendon Nelson as Managing Director, as part of its continued expansion into scripted, unscripted and commercial content.
In her new role, Graner will be responsible for management and oversight of Riverside's physical production across...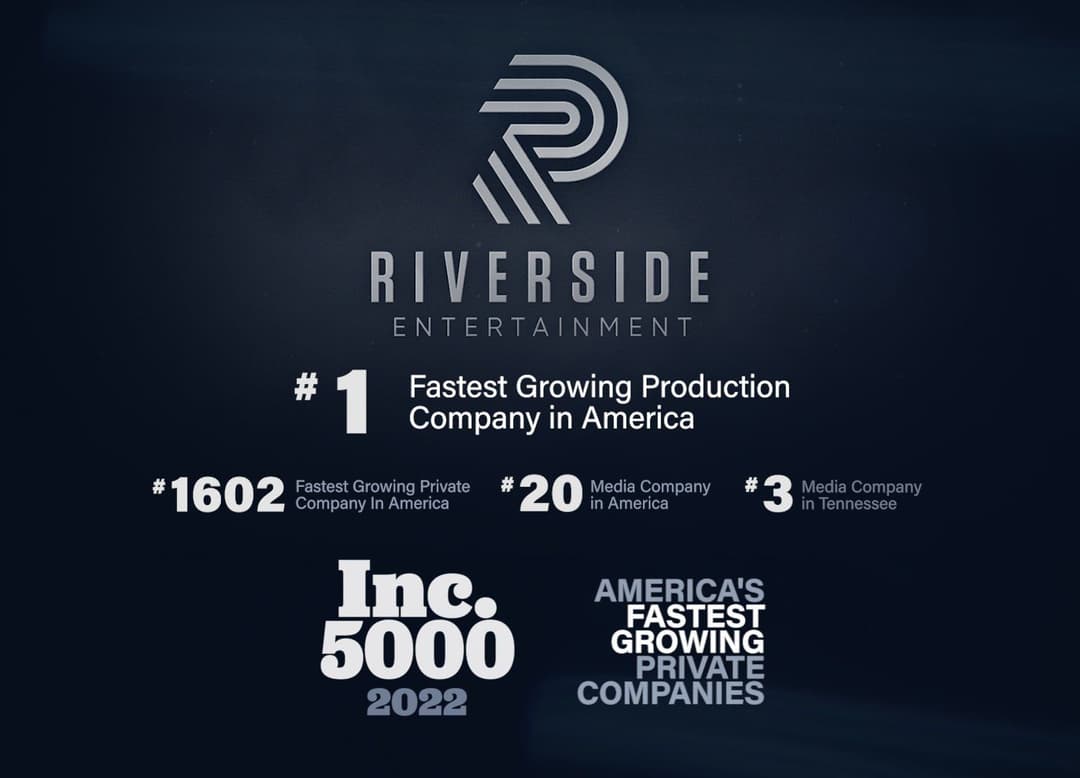 Riverside Entertainment Included in Prestigious Inc. 5000 Annual List Of Fastest Growing Companies
Award-winning production company and creative studio Riverside Entertainment was included when Inc. Magazine unveiled its annual Inc. 5000 list, the most prestigious ranking of the fastest-growing private companies in America. The list represents a one-of-a-kind look at the most successful companies within the economy's most dynamic segment—its independent businesses. Facebook, Chobani, Under Armour, Microsoft, Patagonia,...
Today we talk with Pastor Alvarado and Jeff Molyneaux, two of the founders of Riverside Entertainment, a production company with offices in LA and Nashville.
Listen to the podcast here.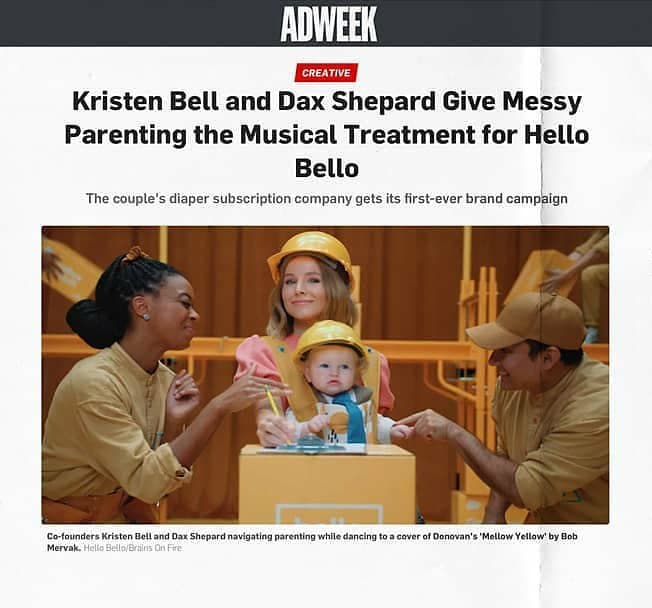 Kristen Bell and Dax Shepard Give Messy Parenting the Musical Treatment for Hello Bello
The couple's diaper subscription company gets its first-ever brand campaign
_By Sara Century _ Parenting is anything but easy, yet advertising for child-related products and services has traditionally leaned into love and serenity. With millennial parents preferring realism in depictions of child rearing, advertisers are taking note and getting creative.
Keeping...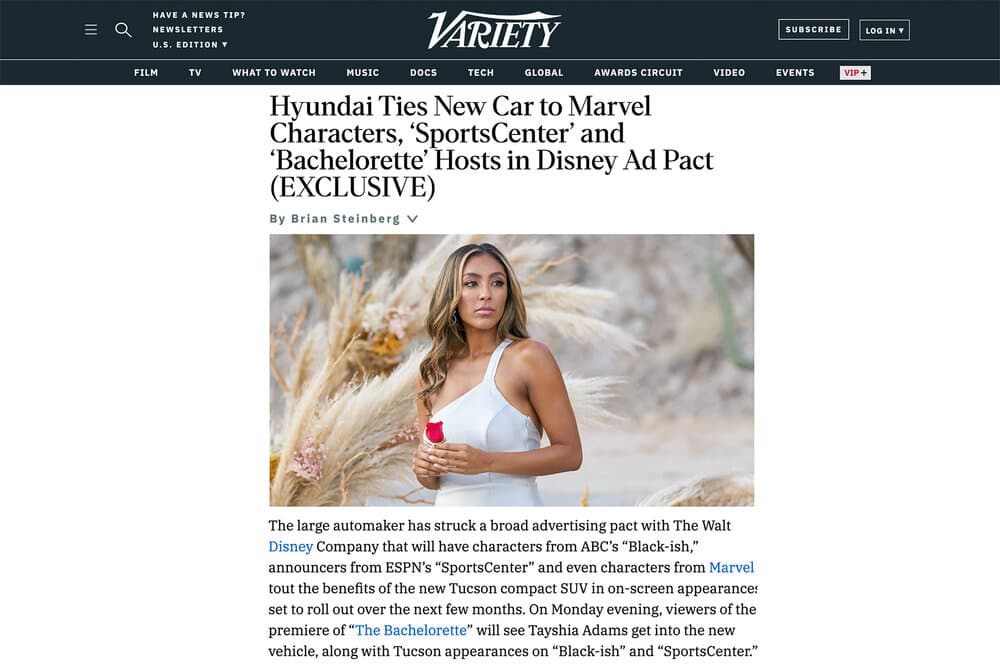 Hyundai Ties New Car to Marvel Characters, 'SportsCenter' and 'Bachelorette' Hosts in Disney Ad Pact
Hyundai didn't go to the Super Bowl this year, but it's still taking a trip to Disneyland.
The large automaker has struck a broad advertising pact with The Walt Disney Company that will have characters from ABC's "Black-ish," announcers from ESPN's "SportsCenter" and even characters from Marvel tout the benefits of the new Tucson compact SUV in on-screen appearances set to roll...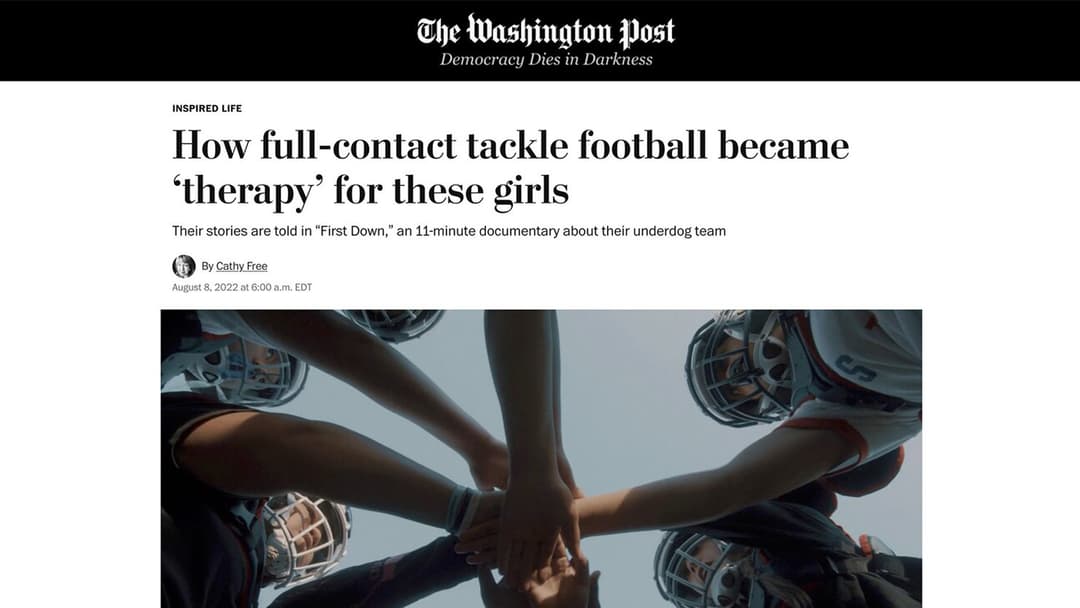 How full-contact tackle football became 'therapy' for these girls
Naliyah Rueckert went through a hard time after her parents split up. But at age 13 she found an outlet for her anger in an unlikely place: on a field, playing tackle football.
An all-girls full-contact tackle football league had recently started near her hometown of Midvale, Utah, and Naliyah's mother, Renica Rueckert, thought the sport would be good for her.
"I was naturally an aggressive and...
Riverside Entertainment Expands With Commercial Division
Riverside Entertainment, known for award-winning promo and branded storytelling, has expanded with a new commercial division, creating a holistic experience for both clients and talent. The new division is designed for today's advertising landscape – one that embraces and celebrates storytelling across all platforms. Alongside Riverside's founders, Executive Producer Loren Victory and Integrated Producer Evan...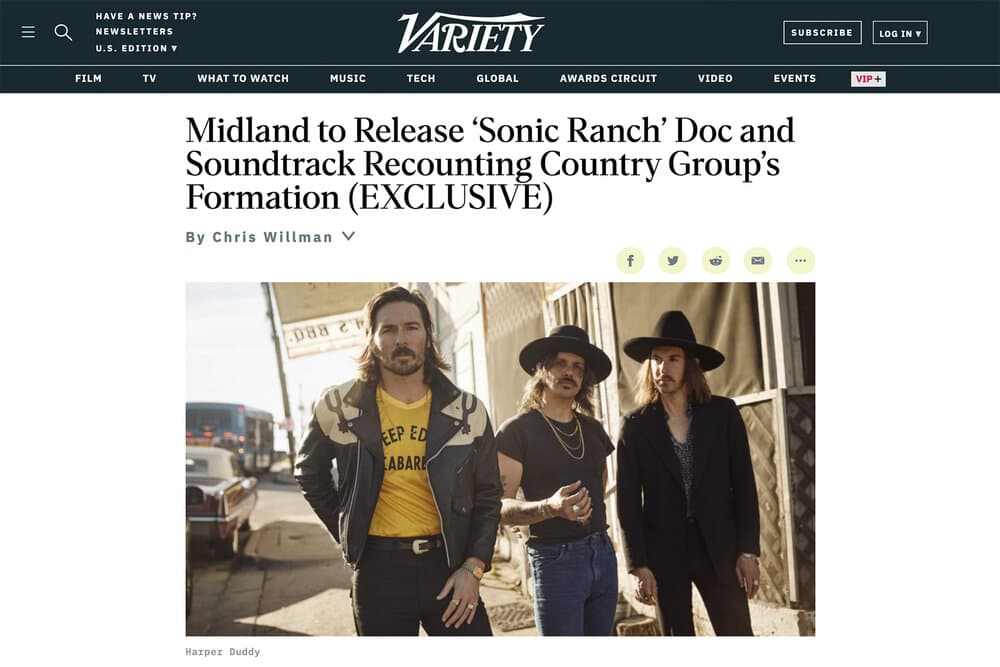 Midland to Release 'Sonic Ranch' Doc and Soundtrack Recounting Country Group's Formation
By Chris Willman
Not many bands have the benefit of having their origin story recorded on film for posterity by a documentarian. Cases are fewer still where said documentarian puts down the camera (or at least sets it on a tripod) midway through the process so he can actually join the band. This was all the case, though, when the country group Midland came together in 2014. That footage has...